"

Paterson's playing on several instruments is deft and admirably suits the material"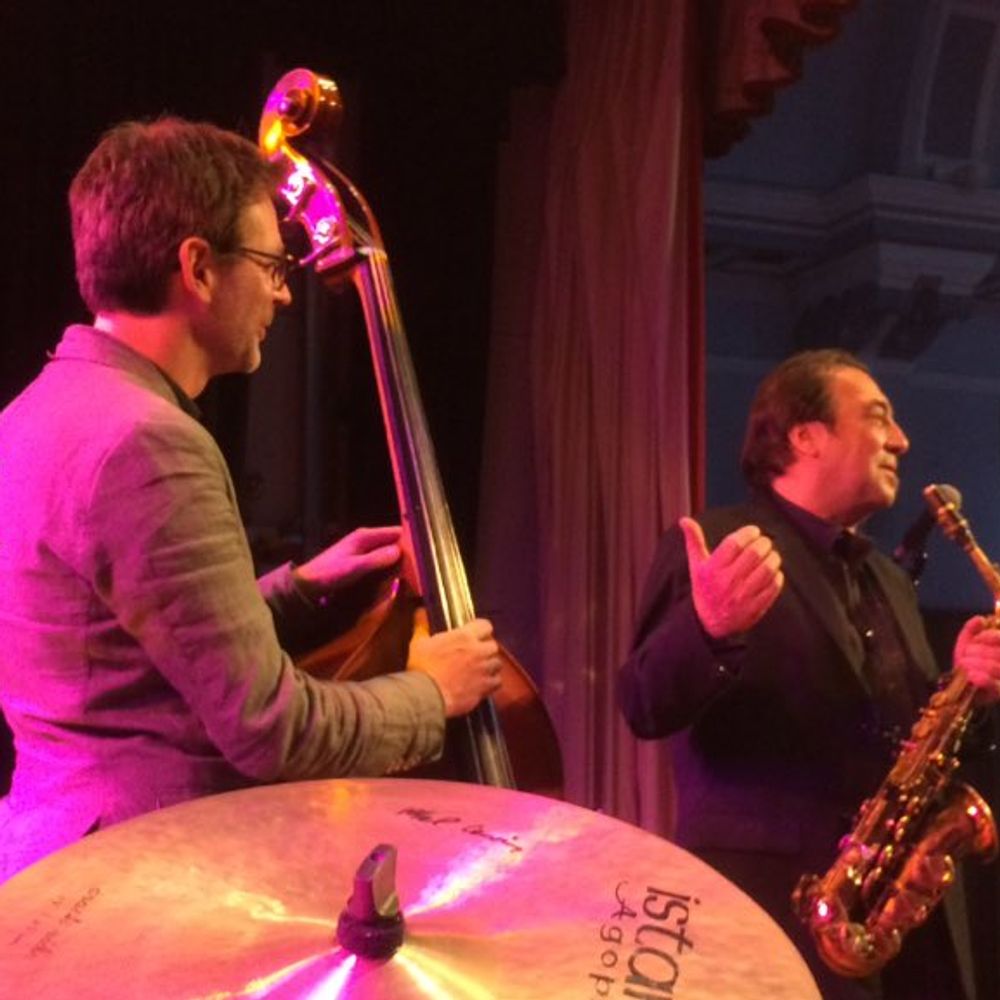 Simon Paterson
Professional upright and electric bassist
Composer, double bassist and music technologist, Simon Paterson is Associate Professor of Music at the University of Nottingham and director of Sirkus Ltd, a well-established recording studio in Nottingham.
Simon studied music at Nottingham after which he studied sound technology and toured Europe with a funky jazz-fusion band in the heyday of Acid Jazz. Having played on proper big stages at e.g. Glastonbury, and proud of his two minor UK Top 40 successes, he has since recorded and played bass with a panoply of phenomenal jazz musicians; has composed music for stage and screen, and is a respected music producer and recording engineer.
One of the region's most in demand bassists, in just the last two years he has performed and recorded with the likes of Tony Kofi, Dennis Rollins, Nigel Price, Art Themen, Digby Fairweather, Alan Barnes, Chris Ingham, Ben Martin, Hugh Pascall, Mellow Baku, Marcus Joseph, Joel Purnell, Stewart McDonald, Nathan Bray, Elliot Richards, Greg Abate and many more. 
------------------------------------------------------------
"Paterson's solo is elegantly impressive and beautifully paced" Simply Jazz Talk
"Paterson's playing on several instruments is deft and admirably suits the material" Bruce Crowther (Jazz Journal)
The soloing is very good, I very much like Simon Paterson on bass  Simply Jazz Talk
"Paterson's soloing is exquisite" Kind of Jazz
"bassist Simon Paterson (who incidentally wrote all the material)...delivering a spectacular solo". Matt Fripp, Jazzfuel 
___________________________________________________
Simon leads the very successful historical review show 'A Sketch of Chet', with one online review stating "we were completely blown away with it. The line up was a complete inspiration. The performance was up there with the best I've ever seen, brilliant timing and interpretation...such skilful musicians"
---------------------------------------------------------------
Angels in the Architecture is "the brainchild of one Simon Paterson, who pens a superior blend of material which often hints at jazz and world-music influences" (Sam Inglis, Sound on Sound) produced a record described as "beautiful" by Dean Jackson (BBC) and "brilliant stuff" by Helen Mayhew (Radio 2) as well as "Deep and gorgeous production…exuding quality" (Dj Scruff, Ninja Tunes).
Don't hesitate to get in touch to say "hello" and/or if you want to discuss gig bookings, remixes, productions and/or bass playing!